Take control of muddy situations this winter
A construction site is no good to anyone when it's covered in mud. After a downpour, wet mud gets into everything! Vehicle undercarriages and tyres take the brunt of this sludge, not to mention the problems caused when this mud ends up on the road for other users. The biggest risk you are taking when you plough-on through muddy conditions is putting you and your staff into hazardous conditions. Working in such scenarios places everyone involved at a high risk of an accident due to potential skids on wet soil.
Melbourne's winter weather doesn't help muddy situations when rainfall is at its highest. However, the result of a downpour doesn't mean you need to throw down your tools for a drier day. Consider a few simple solutions that can help control mud on your job sites: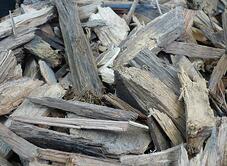 Mud Controlling Mulch
While mulch is usually placed in garden beds, it is an excellent method when it comes to muddy situations because it absorbs water very effectively. Not to mention that it knits together well to resist wind and traffic, so it will last the distance. Adding mulch to your construction site over slippery areas will mean you get more work done. Due to the eco-friendly nature of SoilWorx Recycled Mulch, this is a product that is better for the environment too.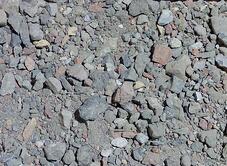 Recycled Road Base
SoilWorx Recycled Road Base consists of screened stone and rock, in an assortment of sizes, from 20mm minus to 75mm minus. This budget option binds well together, which helps control the excess water on your muddy grounds. Using recycled road base material on your construction plot will turn a mud pit into an active work site.
Get More Work Done Through Winter
A layer of mud control material, such as mulch or road base, minimises the moisture level on your site so you can get more done through the wetter months. For a surprisingly cost effective rate, fast delivery 6 days a week and trade discounts, contact us today on 1300 SOILWORX.