Our Values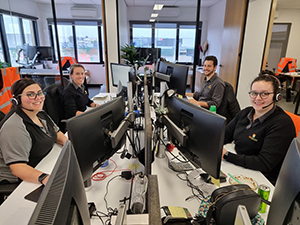 Here at Soilworx, we pride ourselves in our company values. Throughout the last 35+ years of our doors being open, we have made a point of being genuine, open and wholehearted about what we do.
Our friendly customer service team will always go out of their way to ensure that your shopping experience is as smooth and enjoyable as possible. From product advice to your checkout experience and even our delivery services - we want to make sure that our customers are always put first (you're the whole reason we're here, after all!).
Our employees will always play as a team so that your shopping experience is as efficient and positive as possible. Our team is equipped with the knowledge they need to answer all your queries regarding our products and services so that you never feel like you're left to your own devices. We're here to help!
Here at Soilworx, we can assure you that we do not compromise safety for anything. With Covid-19 being present in Victoria over the last couple of years, we have made an effort to ensure that our stores adhere to State Health & Safety requirements.
By offering Contactless Delivery, we are able to lessen our chances of compromising staff and customers' health. With SoilWorx you can validate your deliveries without making contact with your driver, handling paperwork or signing upon delivery. Our system is built to support social distancing and curb the spread of bacteria.
It is also important to note that all of our employees are double vaccinated, so that you may have peace of mind when entering our stores.
Soilworx is continuously looking for improvement. We thoroughly value the feedback we receive from our customers, and will always find a way to better ourselves and our service. If you have any queries or feedback, please contact our customer service on 1300 SOILWORX or info@soilworx.com.au.