7 Reasons to Hire a Landscape Architect
So you've decided that your garden is in need of a makeover. The next thing to consider is whether you will be taking on the planning and designing yourself or will you be engaging with a professional
Most people, when making this decision decide to take on the project themselves but did you know, you could get more value out of your garden by engaging with a Landscape Architect
Keep reading to find out 7 reasons why you should hire a Landscape Architect.
1. Increase the value of your home: A responsible landscape architect will consider the line at which the increase in property value exceeds the cost of works for the relevant demographic, and can allocate budgets appropriately to maximise the return on investment if required. A landscape architect is well equipped to design an outdoor living space that will not only add value, but also extend your living space while allowing you to enjoy all that nature has to offer.
2. Landscape architects have a plan: A good landscape architect understands design layering, from infrastructure and regulations (e.g. rainwater catchment and energy harvesting opportunities, erosion control, Australian standards and planning/building codes), to functional programming (space requirements for alfresco, relaxation, play area, small vs large gatherings etc.) to connectivity (path widths, accessibility, sightlines and focal points), to form and space (scale, ratio, depth, optical illusion) to styles (creating consistent style from site, architecture and client preferences).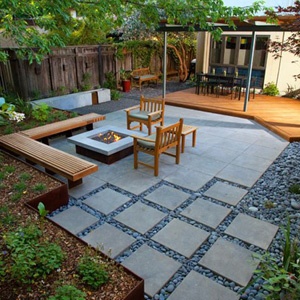 3. Professional accredited advice: To become an accredited landscape architect requires at least a 3 year undergraduate in design and a 3 year masters in landscape architecture in Victoria. You will receive advice from an accredited professional. To call yourself a 'landscape designer' requires no education at all. Anyone can call themselves a landscape designer.
4. Landscape Architects understand: A good landscape architect has a much broader understanding of design including relevant aspects of horticulture, construction methods, sustainability, ecology, art history, urban design theory, sociology, psychology and philosophy.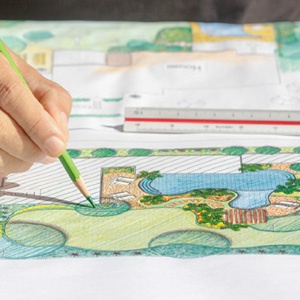 5. They understand the value of emotions: A good landscape architect understands the value of emotional investment, and can discern client requirements for various intended uses. A holiday home could entail a large emotional investment, meaning you may be willing to spend much more than can be financially justified for their own personal happiness. A subdivision for resale would entail minimal emotional investment. This factor translates into vastly different design outcomes.
6. Landscape Architects listen to their clients: They can give the client a much better sense of what suits them best within their constraints. The whole design process is about understanding the client and giving them a garden that reflects their personality and family lifestyles. It is about putting the pieces of the client's jigsaw puzzle together to give them the complete picture
7. You'll save money: Even though you need to pay for the service, professional landscape designers can actually lower your total costs. They will work to your budget and are familiar with all of the products and options, and we can choose the ones that will bring you the best value.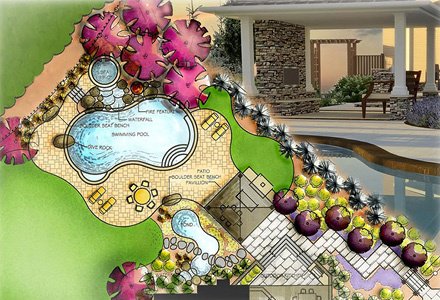 If you have a landscape project bubbling up in your imagination, think about contacting a professional landscape architect to help you develope and refine your ideas into an actionable plan for you or a landscape contractor to build.