4 Garden Design Tips
We've all seen how easy a landscaping project can be from the oh so popular home renovation shows. Get a crew together, install some turf, lay a few pavers, throw in a water feature and before you know it, you've created the garden of your dreams!
In reality, the whole process can be a daunting one especially when you are new to it all. To make things a tad easier for you, we've pulled together a few tips to keep in mind when designing your garden.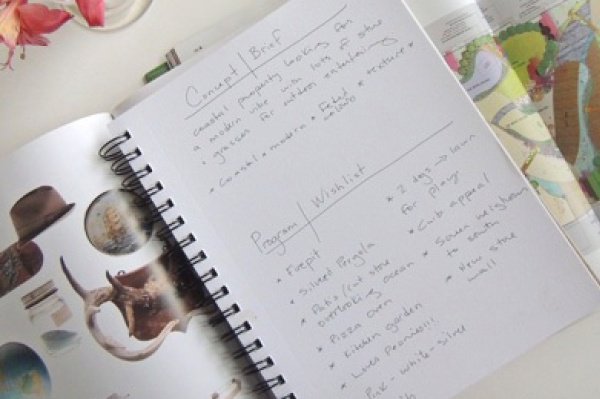 #1: Brainstorm a Wishlist
If you are trying your hand at garden design you will no doubt have an image of what your dream garden looks like in your head.
The first step in designing the perfect garden is planning. Planning will help you stay within budget, makes sure you have chosen the right plants and trees, and ensures the end result is exactly what you have envisioned for your outdoor space.
The first and most important step in the planning process is to put together a wishlist. Here, you will need to think about what you want to get out of your space and how you want to use the area. Do you want to create a space for your children to play in, do you want to start a vegetable garden, do you want to create a space where you can relax or entertain guests? Don't hold back when making this list, you can go back and review it later and work out what will work in your space.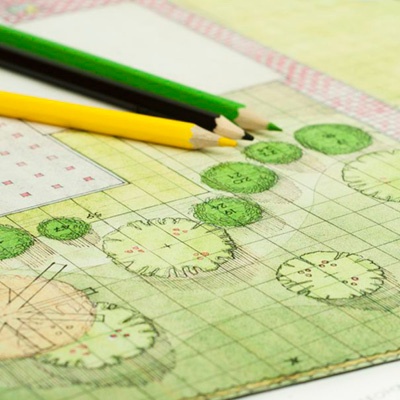 #2: Put Pen to Paper
Now that you have a list of your wants and needs its time to start the planning. Grab a pen, paper and measuring tape and let's go for a walk in your garden.
You'll want to measure up the space so you know exactly what area you have to play with. Measure up and draw a rough sketch of your yard. Make sure to include the measurements (even better if you are able to draw your plans to scale).
Here, you will want to think about where you want your paths and structures e.g. patio, deck, paving, pergola. This will give you a starting point in working out the layout of your garden.
Keep in mind that any hardscaping should be completed first. In most cases, hardscaping will involve construction works which can potentially compact your soil and damage any existing turf and plants.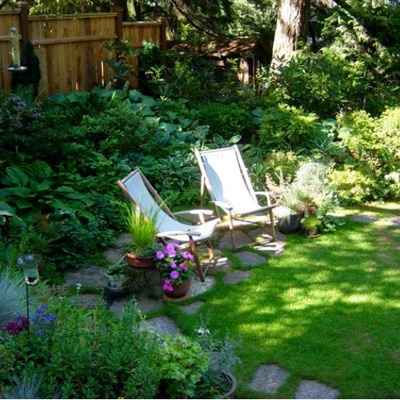 #3: Assess the Elements
With your rough sketch in hand you can now decide where you want to plant. Avoid making the mistake in ignoring the elements. It is important to take note of how the sun, wind and rain affect your outdoor area as these will impact whether your garden will thrive or die.
Take a walk around the yard and note on your sketch areas of sun, partial shade, and shade availabilities. With this information you can assess placement of your structures, trees and plants. If you have the patio in the sunny part of the yard you may have issues in summer with the afternoon sun, shady trees may be good on the western side to provide shade in the hotter months.
Think about what kind of light you have. Whether your yard is mostly in the sun or in the shade, you'll need to plant accordingly. With an understanding of the elements you can now do your research and decide on the plants and trees to incorporate in your garden. If you have a shady yard, why not include a shade area where you can relax and enjoy your masterpiece.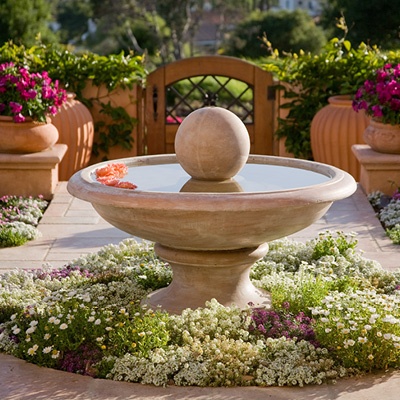 #4: Work around a Focal Point
Using a focal point in your garden is the easiest way to create an eye catching landscape, it forces the viewer's eye to a particular location and gives the design a sense of purpose. Without it, the landscape may become another collection plants and empty space.
When stuck on designing your garden, it may be a good idea to start with the focal point and work around it. Focal points can range from plants and boulders to garden structures, fire pits and water features. Options are limitless and depends on personal preference. Think about what will draw your attention in the garden and start from there, what area of the garden do you want to draw attention to?
Whether you go with natural features like plants and trees, or man made structures like water features and sculptures, well placed focal points give gardens a real designer touch.
If this all still seems quite dauting why not look at having a professional design you garden for you. Click through to our blog post where we dicsuss the benefits of hiring a landscape architect to design your dream garden.